Bio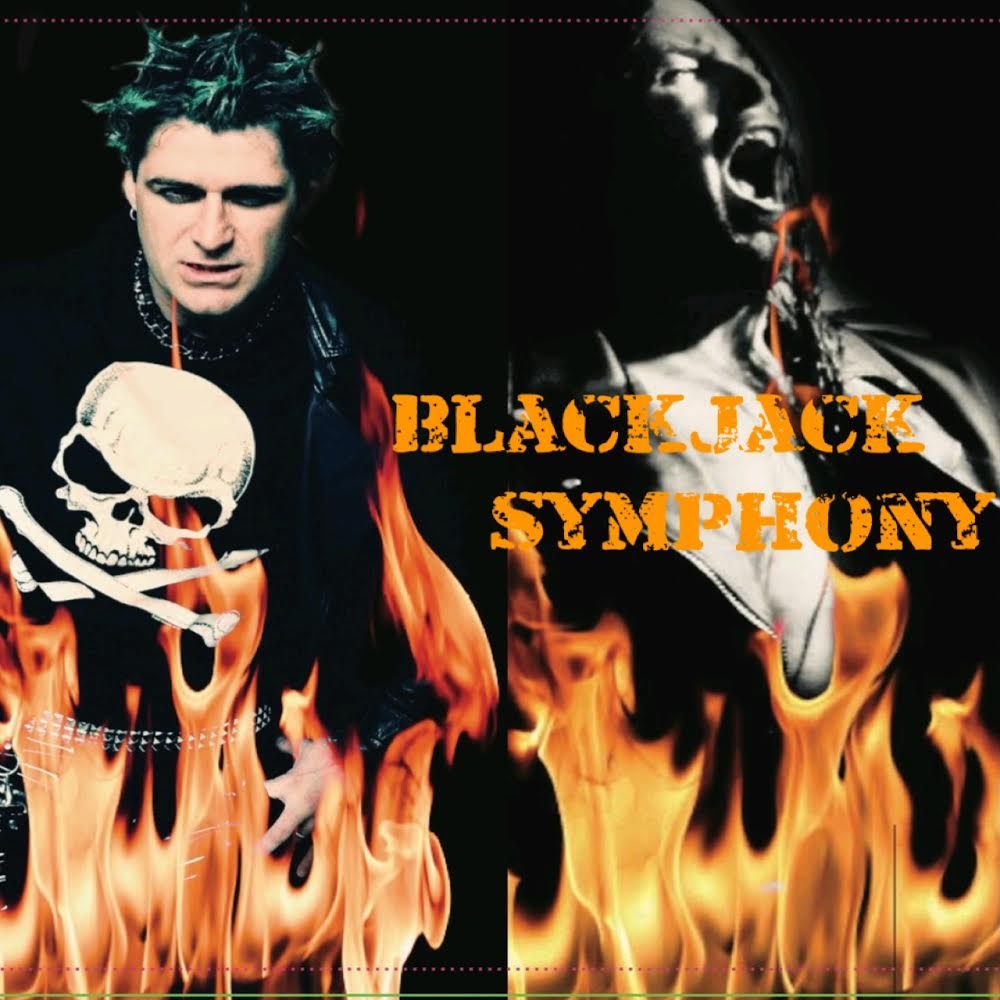 Blackjack symphony
Blackjack Symphony came to life in Cleveland, Ohio, when the Keevers first stepped foot in the United States, waving their Aussie flag. They soon brought two additional members on board and immediately started work on their first self-titled release, Blackjack Symphony. Matt and Lonny both shared similar influences, such as Iron Maiden, Judas Priest, and Kiss. But with Matt's musical impact by the rock greats Purple, Rainbow, AC/DC, Yngwie Malmsteen, Motley Crue, Ratt & Avenged Sevenfold, and Lonny's affection for Primus, The Who, James Brown, Joan Jett, Montrose, Masked Intruder & Sly, and the Family Stone, a rock fusion matrimony was born. After a much-needed lineup change and a second release becoming their top priority, it was time to focus on the quality of each song, giving each an opportunity to tell its own, unique story. Soon enough, Matt discovered sound engineer and drummer Matias and immediately shared the good news. He had found the perfect piece, who captured the band's vision and overall sound.
An exciting component to this release, was involving past Blackjack Symphony's lead guitarist Shannon Rivera, who contributed his pristine acoustic skills on Napoleon. Also, along for the ride was Matt's son B. Hen Keevers, introducing each verse on his violin on Hangman, their younger brother Stuart James Keevers, performing an imaginative solo on Six Gun Chalet and finally, Matias Urzua, effortlessly arranging the drums for the entire set. The band found it not only fitting to bring people together during the difficult year of 2020, but appreciated the opportunity to share with their loved ones, the comfort and pride that creating music together brings.
The cover art was made by none other than the paintbrush legend, Michael Knepper. While seeking high and low for an illustration of Medusa (Experime') to represent their second release, Michael's art stood out above all others. Realistically beautiful, yet dangerous, and perfectly encompassing their vision.
The tribe of Blackjack Symphony have played in other various bands in the past, honing in on their talents, and learning new skills as they go, which has been a great help in molding their overall sound, leaving listeners longing for more. Live experience and studio recording comes second nature for the band, as Matt is in his ultimate element when recording, leaving him surrounded by nothing but the noise of his nefarious notes. And Lonny, he yearns for the stage. A caged lion he is not, yet a lion on stage, he gallantly growls notes of grandeur. The combination of the two forces brings utter satisfaction to anyone who hears. While at their main stomping grounds, the Agora Theater, the band has had many wonderful opportunities to support such rock greats such as Y&T, Red Dragon Cartel, Uli Roth, Doro, Metal Church, Mushroom Head and the great Michael Schenker.